A life in footnotes. . - Books - The Last Englishman: the life of J L Carr
When features journalism was less dominated by celebrity arse-licking, one tended to see more of Byron Rogers's articles in the papers. Writing with delicious drollery, he specialises in English and Welsh eccentrics, whether alive or dead (and in fact many of his features arise from grubbing around in churchyards). Lately two collections of his pieces have appeared, and his latest book is a homage to a man who influenced Rogers's journalism more than most. J L Carr so often formed the subject of it that when he was dying he wondered aloud about the effect on Rogers's finances.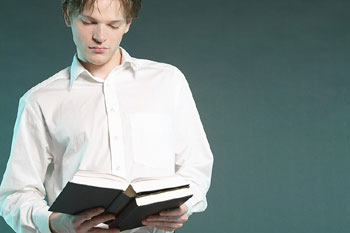 J L Carr, who died in 1994 at the age of 82, was the son of the staunchly Methodist night stationmaster at Thirsk, north of York. He grew up to become a primary-school headmaster, a one-man publishing house, a novelist, and a true English eccentric. To begin on the lower slopes of that eccentricity. Carr lived in Kettering for most of his life, and when A N Wilson complained about the distractions of literary parties, Carr suggested that Kettering might be the answer for him, too. He would make stone carvings that looked as though they might have come from the Middle Ages, then hide them under long grass in churchyards saying: "That'll give 'em something to think about." As a headmaster he was effective but strange. He would have dozens of shepherds in his nativity plays, and once gave a copy of Prometheus Unbound to a school fete just to see who would buy it.
He retired in 1967, and set up as a publisher, producing idiosyncratic illustrated maps of the English counties, the nostalgic demand for which was boosted by Edward Heath's reorganisation of local government in 1974. Carr also turned out small books, such as his Illustrated Dictionary of Extra-Ordinary English Cricketers, which chronicled ferocious underarm bowlers of the 1890s who would run halfway down the wicket roaring: "That's got yer!" after every ball, and so on. Tiny, supposedly funny books are now as irritating as midges in bookshops, but Carr was there first, and his were genuinely amusing.
Reviewed by Stephen Faller, who is a chaplain in Trenton, New Jersey.