Speak the speech … trippingly: an anthology features poets reading their own work, with early recordings by Tennyson and Browning and masterful turns by T.S. Eliot, Elizabeth Bishop and Langston Hughes.
William Butler Yeats, the great Irish poet who founded the Abbey Theatre in Dublin, devoted his life to developing "a passionate syntax for passionate subject matter." He wanted his poetry "spoken on a stage or sung," not read from a book, and recited his work with great drama.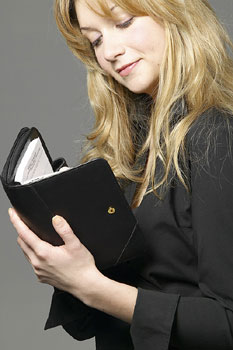 "There are those who like the elevated chant and approve of the distinction it creates between formal verse and informal conversation," writes Seamus Heaney in Poetry Speaks (Sourcebooks, $49.95, 352 pp, three CDs). "And there are those who dislike it because they want the low-key give-and-take of ordinary speech to be retained when poetry is spoken aloud."
Heaney is one of 42 contemporary poets who introduce 42 of their deceased colleagues in this ambitious collection -- a dead-poets society that begins with barely audible wax-cylinder recordings of Alfred, Lord Tennyson, Robert Browning and Walt Whitman and ends with brassy readings by Frank O'Hara, Etheridge Knight and Sylvia Plath. In between, listeners can hear Wallace Stevens, Langston Hughes, Elizabeth Bishop and many more, as well as read a bit about their lives and ponder a short essay on their work. For each writer, the book also offers several printed poems to augment the spoken ones.
"Because Poetry Speaks is an attempt to collect some of the best poetry ever written, as read by the poets themselves, we omitted any poets for whom no audio was available," explains Dominique Raccah, publisher of Sourcebooks, lamenting that no recordings exist of Hart Crane and Emily Dickinson. She and editors Elise Paschen, former director of the Poetry Society of America, and Rebekah Presson Mosby, radio host and producer, also sought to include a range of voices -- imagists, confessional poets, beat poets, black-arts poets -- arranged chronologically by date of birth. Poets Rita Dove, Dana Gioia and Robert Pinsky served as consultants to the project. The mellifluous Charles Osgood provided narration for the three-and-a-half hours of spoken verse on the three compact discs.
Audio collections of poetry are fairly common, and browsers of cyber-magazines now can hear poets recite their lyrics with a click of the mouse. Poetry Speaks does offer the advantage of expert commentary, however. Here, for instance, is new Poet Laureate Billy Collins on Ogden Nash, a surprising but welcome choice for the anthology.
"Few poets spread poetic enjoyment so widely as he does, creating a delight that reminds us of the connection between poetry and the childhood pleasures of clapping and rhyming," writes Collins, who brings a dry sense of humor to his own work. "Light and light-footed as his verse may be, Nash's wild rhymes, his cavalier mishandling of prosody, and his tireless inventiveness reveal the most essential of a poet's credentials -- a crazed affection for the language."
Of the 42 poets assembled for Poetry Speaks, Nash seems best suited to read his own work, his droll voice the very embodiment of the exasperated speaker of "I Must Tell You About My Novel":
"My Uncle John was cautious,
He never slipped his anchor,
His probity was nauseous,
In fact he was a banker.
He hubbed no hubba hubbas,
And buckled he no swashes,
He wore a pair of rubbers
Inside of his galoshes.
Look at my uncle, take a look!
How can I write a book!"
Robert Frost, who won four Pulitzer Prizes for his poetry, also is considered an exceptional reader, his gravel baritone and adopted New England accent complementing his iambic pentameter. That said, he reads his five poems -- the most allowed any poet in the collection -- a bit fast, as though his supper's waiting, and no sooner concludes "The Silken Tent" a beautifully wrought love poem, than comments pedantically, "It's a one-sentence sonnet."
E.E. Cummings, on the other hand, reads his inventive, kinetic verse painfully, ponderously, peevishly slowly, as though determined to take the fun out of it. Osgood remarks that Cummings hated his publisher's habit of printing his name in lowercase letters -- a nod to his unconventional approach to spelling and punctuation -- another instance of the poet's contrariness. "Cumming's poems often present a dense and difficult -- occasionally impenetrable-looking -- surface," admits Brad Leithauser in his short essay on the poet, presenting as evidence one of his more convoluted openings:
(as that named Fred
-someBody:hippopotamus, scratching,
one, knee with, its,
The editors don't include a recording of Cummings reading such lines, but they do give us Gertrude Stein reciting portions of poems that display her characteristic contortions of grammar and syntax, as in these lines from a poem entitled "She Bowed to Her Brother":
If in. They made it. Doubtful. Or double. Of their holding it. A momentary after. That she was never. Readily made rather. That they were. Whether. She asked her. Was she doing anything. Either.
It would be hard to argue that listeners can hear Stein using periods rather than commas in this stanza, or that they hear the stanza breaks in the free-verse poems that comprise, say, John Berryman's Dream Songs. When poets discarded conventional forms and traditional rhyme and meter, they did not necessarily abandon their voices; still, as writers grew more experimental, their allegiance gravitated to the page rather than the stage. By the mid-1970s, many poets neglected the notion of performance; some of them, like John Ashbery, smoked as they read their work, oblivious to the audience, who probably needed footnotes to decipher the text anyway.
Yet even the most vigorous practitioners of willfully obscure modernism -- Ezra Pound and H.D. (as Hilda Doolittle called herself) -- now seem lucid, even nostalgic. T.S. Eliot's masterpiece, "The Love Song of J. Alfred Prufrock," which shocked the literary establishment in 1917, serves as the centerpiece for an anthology that could be used as a textbook in the more liberal high schools.
Well, it's fun to listen to poets read their work and identity those who, according to one's personal aesthetics, render words with "passionate syntax" (while dismissing the others as elocutionarily challenged). Certain poets seem perennials in the Yeats stage-door contest: Carl Sandburg, Dorothy Parker, Edna St. Vincent Millay, Dylan Thomas, Allen Ginsberg, Gwendolyn Brooks. Others surprise and delight: Theodore Roethke, Robert Lowell, Anne Sexton (especially her reading of "The Operation" one of the few long poems presented complete).
Listeners can argue over which poets were included and which weren't (why John Crowe Ransom, who stopped writing poetry before age 40, and not his fellow Fugitive and Agrarian, Robert Penn Warren, the first official poet laureate of the United States?). Indeed, some of the lesser known poets in the collection -- Melvin B. Tolson, Robert Hayden, William Stafford -- give the most compelling readings.
What to think about poets who deliver lackluster renditions of their work? Ironically, critics considered Yeats a poor actor and reader despite his enthusiasm -- one complained that he read in a "dreary monotone with care only for the beat of a measure." Similarly, Whitman, whose robust verse wants vigorous reading, has a frail, tinny voice (there's some question about the authenticity of the wax-cylinder recording), as does William Carlos Williams -- two distinctly American poets who speak through their noses. Perhaps Sourcebooks should issue a deluxe edition of Poetry Speaks, with stage and radio stars interpreting great poems of the 20th century. As Ginsberg knew, a little showbiz never hurt.
RELATED ARTICLE: Eros and Poetry.
What Lord Byron was to early 19th-century literary culture, Edna St. Vincent Millay was to that of the first half of the 20th century. Each was an accomplished poet whose personality became as important as the poetry in establishing an extraordinary degree of fame and success.
Immense success and popularity do not always bring critical esteem, but Millay .(like Byron) had it all for several decades after she burst upon the literary scene in the years leading up to World War I. Her verse, rooted in 19th-century English and American poetry, was never part of the modernist movement and, as New Criticism and modernism tightened their grip on critical opinion midway through the century, her reputation waned.
Fortunately, a new biography by Nancy Milford should go a long way toward restoring Millay to her rightful place in the pantheon of American poets. Savage Beauty (Random House, $29.95, 550 pp), 30 years in the making, is the product of exhaustive research and the repository of much information confided to the author by Millay's surviving sister. It also is that rare biography that gives the subject's oeuvre its due while necessarily concentrating on the life.