The art of instruction: Anthony Ravielli illustrated Golf Digest instruction articles for almost 30 years. As these never-before-seen sketches of four-time U.S. Open champion Bobby Jones show, his work is timeless
WHEN I FIRST HEARD THE STORY OF how artist Anthony Ravielli's collection of original instruction drawings was discovered --Christopher Obetz found them last year scattered across an old billiard table in New York City antique shop--I couldn't help but think that the real find was for golfers everywhere. The most important chronology illustrating the fundamentals and nuances of golf might have been broken up or lost.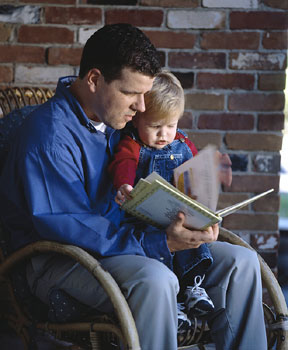 With the publication of Ravielli's work in the book Classic Golf Instruction this summer, current and future generations of golfers can enjoy and learn from these priceless drawings, which were so memorable in timeless instruction books like Bobby Jones on Golf and Ben Hogan's Five Lessons: The Modern Fundamentals of Golf, and with dozens of instruction stories here in Golf Digest in the 1960s, '70s and '80s.
Ravielli's commitment to detail, anatomical accuracy and his one-of-a-kind ability to visually convey the words, strokes and swings of the golfers he followed represents true brilliance. He was able to help players and teachers communicate with readers in a way photography is challenged to match 40 years later. It's easy to understand why Hogan and Jones trusted Ravielli to reproduce their swings.
It was a pleasure to study these original sketches, and to appreciate them for their beauty and their instructional value. I hope the same holds true for you.
Jones' swing was long and rhythmic, and he displayed wonderful balance. It was a very pretty golf swing. When he played, golf wasn't a power game. Jones' swing was a timing swing, designed to create consistent, solid contact. It had to be that way, because of the equipment he was using: flexible hickory shafts and small, unforgiving clubheads.
My swing was shaped by the equipment I played as well. Players of today have swings designed to create power. They're trying to make a wider arc and get more leverage to hit the ball as far as they can, and the equipment helps them do that. Ernie Els is the one modern player who has that same flowing, effortless look-but he's definitely creating a lot of power.
The first meeting
I never got to see Bob Jones play a golf shot, but I played a lot of golf "with" him. Jones won the 1926 U.S. Open at Scioto Country Club, the club I grew up on, and all I ever heard about was what Jones did on this hole, or where he hit his drive on that hole. He was a hero at my house. So it was a thrill to meet Mr. Jones for the first time, when I was 15 and playing in my first U.S. Amateur. Before the tournament he said he was going to follow me for a few holes. When he showed up on the 11th hole, I got so nervous that I went bogey-bogey-double bogey to go from 1 up to 2 down. Even so, it's one of my favorite memories in golf.
Ravielli and Jones
To create these sketches, which were the basis for the illustrations in Bobby Jones on the Basic Golf Swing, Ravielli spent days with Jones in his Atlanta office in the mid-1960s, watching Jones' old Warner Brothers instruction movies. Ravielli made color versions of the drawings in that series for a 1982 Golf Digest cover story, "Why You Should Go Back to the Classic Swing." To see a complete version of that story, with Ravielli's finished drawings, visit golfdigest.com/ravielli or ravielli.com.