Nick Arvin: with Articles of War, a first-time novelist presents a portrait of war that couldn't come at a better time
At a time when many of his contemporaries are crafting self-referential memoirs, vengeful satires, and postmodern coming-of-age stories, 31-year-old writer Nick Arvin has chosen to follow the path of his literary predecessors for his debut novel, Articles of War (Doubleday), out this month.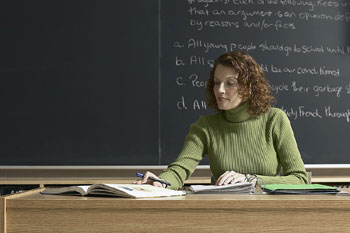 In the tradition of Ernest Hemingway and Stephen Crane, Articles of War is a work of historical fiction, centered on an 18-year-old Iowa farm boy who lands in Normandy shortly after D-Day. "It was intimidating," Arvin says about reimagining the daunting subject. "But ultimately, the material was so compelling I had to do it."

Arvin found his initial inspiration in the mysterious true-life case of Private Eddie Slovik, the only American soldier executed for desertion, in 1945. "I was surfing the Web and stumbled onto his story," he explains. "But it turns out that there's already a good book about him [The Execution of Private Slovik, 1954] ." Instead, the anecdote became just a footnote to Arvin's novel, adding a harrowing dose of reality to his frank, unflinching portrayal of life in a combat zone.

As a teenager growing up in rural Michigan, Arvin enjoyed writing but never considered it a viable career. "I had this impression of writing as an impossible lifestyle," he says. So he took the responsible route, earning a master's degree in engineering from Stanford. But after three years of designing truck frames at Ford Motors, he decided to shift gears and enrolled in the prestigious Iowa Writer's Workshop. Four years and one acclaimed short-story collection later--In the Electric Eden (2003)--his cinematic prose has even begun to attract interest from Hollywood producers looking to bring Articles of War to the screen.

Movie deals aside, Arvin still hasn't lost sight of the big picture. "I wrote most of the book prior to September 11,2001 ," he says, noting the obvious differences between the country's political and cultural climate then and now. "But if it causes people to think about the current war in Iraq in a more specific and visceral way, then that's a good thing."