Russell C. Coile, Jr - In Memoriam … - Author of Russ Coile's Health Trends and numerous other books and articles has died
The College extends deepest sympathies to the family, friends and colleagues of nationally known health care futurist and ACPE faculty member Russell C. Coile, Jr., who died in November of complications from brain cancer. He was 60 years old. Coile most recently served as the senior strategist for Health Strategies & Solutions, Inc., a health care management consulting firm in Philadelphia, Pa.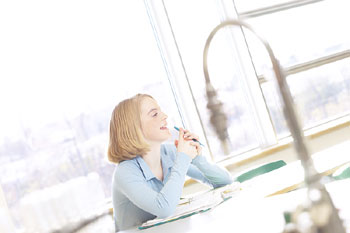 Coile was a nationally recognized health care management consultant, author, and lecturer. In 2002 he was named as one of the top 100 health leaders in the nation by Modern Healthcare magazine. He was a prolific author, writing 11 books and hundreds of articles, including FutureScan, an award-winning report on industry trends sponsored by the American Hospital Association and the American College of Healthcare Executives.
For 15 years, Coile published his own monthly newsletter, Russ Coile's Health Trends. He was the past president of the Society for Healthcare Strategy and Market Development and received the society's award for professional excellence in 2003. He also served on the boards of the Center for Health Design and the Public Health Institute, and served on the editorial advisory boards for several publications.
Coile is survived by his wife, Nancy, of Washington, Texas; his mother, Peg Wallace, of Annapolis, Md.; father, Russell Coile, Sr., of Pacific Grove, Calif.; daughter, Courtney Coile, of Sudbury, Mass.; son, Zachary Coile, of Washington, D.C.; stepdaughters, Amanda and Ariel Angelotti, of Austin, Texas; brother, Chris Coile, of Stevensville, Md., brother, Jon Coile, of Severna Park, Md., brother, Andrew Coile, of Pacific Grove, Calif.; sister, Jennifer Coile, of Hollister, Calif.; and a grandson, Nathaniel Roman, of Sudbury, Mass.
FEATURES

Books - The Last Englishman: the life of J L Carr

Toni Morrison, Bebe Moore Campbell, Romare Bearden—it's a star lineup for children's books this year - Living well parenting: good to grow!
Speak the speech … trippingly:

An anthology features poets reading their own work, with early recordings by Tennyson and Browning and masterful turns by T.S. Eliot, Elizabeth Bishop and Langston Hughes. .
Many of civilisation's

crowning glories originated in the east. Yet you'd be unlikely to learn this from reading western historians. Ziauddin Sardar on the books we ignore
In

Yorba Linda, California, only the Nixon-lovers can hear you scream, as they buy gifts and even get married at the memorial library for the disgraced president