The meaning of treason: "to the end of his life, this love of an obsolete England persisted in him, to be rebuffed by contemporary England." Maurice Walsh on the making of a fascist
The capture of William Joyce by the British army is one of the stranger and more absurd episodes of his life as the reviled Lord Haw-Haw, the upper-class English voice of Nazi Germany. As the Third Reich collapsed, Joyce tried to escape capture by the Allies by getting out of Germany to Sweden, a neutral country.
Joyce and his wife were held up near the Danish border. One day in late May he was walking in a forest when he came across two British officers searching for firewood. The normal impulse of a fugitive would have been to run and hide, but Joyce, speaking in French, pointed out some logs in a ditch. The British officers, thanking him in German, did not recognise him despite the defining scar that ran from his right ear to the corner of his mouth, the result of a street fight with communists in London. But Joyce could not stop himself from speaking in English. "Here are a few more pieces," he said.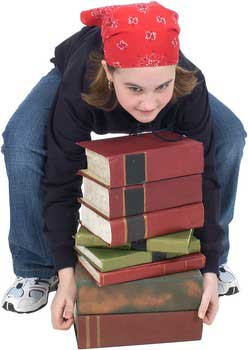 Captain Alexander Adrian Lickorish and his colleague Lieutenant Perry recognised the voice immediately. As Joyce helped them to put the firewood on the truck, Perry asked: "You wouldn't happen to be William Joyce, would you?" Joyce moved his hand towards his pocket and Perry shot him in the leg.

By the end of the war, as Peter Martland writes in his introduction to this collection of intelligence documents' about Joyce, Lord Haw-Haw was, after Hitler, the most detested man in Britain. One of the documents compiled by Martland is a report by a police superintendent in Buxton: "His English is good but not up to the standard of BBC announcers. His pronunciation of cultural is usually 'keltcheral', with an over-accented 'T'." Rumours spread that Lord Haw-Haw knew exactly what was going on everywhere in Britain, down to the detail of how fast the village clock was running. But many did not take Joyce as seriously as he took himself. A British POW whom Joyce interviewed in Germany in 1942 recounted later how he became annoyed when told that many people listened to the Lord Haw-Haw broadcasts because they were amusing.

This must have been a blow to Joyce who, during the 193 Os, had harboured ambitions of supplanting Oswald Mosley as the leader of the British fascists. It is interesting to see how, in some of the intelligence reports from this period, a note of admiration creeps into the appraisal of Joyce by those given the job of watching him. Charles Maxwell Knight, a double agent for M15, reported that although Joyce had much in common with Mosley "he would be a muchmorelikeable character inmanyways. Hispolitical beliefs are probably very mobile, but it is considered that his fundamentals are quite sound. I should nor think that anything could occur to shake his basic patriotism and he is violently opposed to what can be broadly described as Bolshevism. If fascism were to progress in this country and become more powerful, then Joyce would be a man who would undoubtedly play a very prominent part in affairs."

Joyce's fatal flaw, according to Maxwell Knight, was that of a combination of too much intellect and a Celtic temperament that made him unstable. "Celtic prejudices very deeply rooted; not to be swayed by arguments where his inherent instincts are touched." Joyce's father had emigrated from Ireland to America, where he became a naturalised citizen in 1894. Joyce was born in Brooklyn in 1906 but the family returned to Ireland in 1909. His father worked as the manager of the local bus company as well as owning a row of houses in a seaside suburb of Galway. The outcome of his trial for treason after the war turned on the argument that he was a British subject, not an American.

In amassing evidence to prove that Joyce was British, the Special Branch and MI5 gathered testimonials from his contemporaries from the time his family lived in Galway, in the west of Ireland. These told of how the teenage Joyce was outspokenly opposed to Irish nationalism. A school friend, Arthur Miles Webb, remembered the time when a British officer was shot while playing tennis at a country house near Galway. As the military funeral passed onlookers on its way into town, Joyce sprang to attention. "Although dressed in ordinary clothes like myself [he] gave a most elaborate and stiff salute, holding it with grim set face for two or three minutes with everyone gaping as much at him as at the cortege." He remembered Joyce as being so fanatically pro-British that he was detested by the townspeople and by the average loyalists.

Joyce always claimed to have served with the Black and Tans, the demobilised soldiers sent to crush the IRA rebellion in Ireland shortly after the First World War. In her acutely drawn account of his trial. The Meaning of Treason, Rebecca West noted that "To the end of his life this love of an obsolete England persisted in William Joyce, to be rebuffed by contemporary England." And if he was annoyed that people in Britain listened to him with amusement he would have been outraged to think that Irish nationalists took such pleasure in his broadcasts because they were deemed to be anti-British. In Belfast, Catholic nationalists listening to Lord Haw-Haw would turn up their radios as Royal Ulster Constabulary patrols passed in the street.

Joyce could not escape this dual sense of Irishness -- loyal or rebellious -- not even in Berlin. In the writer Francis Stuart, described by the Picture Post as Ireland's own Lord Haw-Haw, Joyce had a nationalist double broadcasting for the Nazis. Stuart had left Dublin for Berlin in 1940 to teach literature. Initially, he wrote scripts for Joyce, but came to dislike his more famous colleague and disapproved of his heavy drinking. For his part, Joyce did not want to mingle with Irish nationalists such as Stuart, the husband of Iseult Gonne, daughter of Yeats's muse Maud.

Their styles of broadcast differed markedly. This is Joyce at the end of January 1943: "Whatever blows of fate may fall upon us now they are nothing as compared with what all will suffer if barbaric hordes of the east swept over our part of the world. Every single life which is sacrificed in this battle will live in the generations of the future in recognition of the fact that in this way there cannot be... but only the survivors of the annihilated."

In the same month, Stuart addressed his Irish listeners in a more patient, pedagogical tone: "The Axis leaders do not shout about the Commandments or religion or humanity. They have always had certain very concrete aims which they stick to. The peoples of their countries have too long and too deep a tradition of civilisation and religion in their blood to listen to a debasing of these things."

Stuart was arrested by the French after the war but essentially escaped censure. For decades afterwards, he explored his years in Germany in his fiction. He disavowed political intentions, saying that he moved to Germany to experience the state of being damned, to bear witness to guilt and darkness. His most celebrated novel, Black List Section H, is a fictional recasting of his own, often disturbed life. It covers his time fighting in the Irish civil war and his later exile in London and Berlin. He was, like the great French writer Celine, who also collaborated with the Nazis and who eventually fled to Denmark, a romantic nihilist, drawn to extremity and violence. "I saw Hitler," he told the Observer in a rare interview in 1995, "as a kind of contemporary Samson. I hated the whole political set-up in western Europe, but especially what was happening in England and Ireland, and I thought Hitler was in a position to tear it all down. Of course, as soon as I went to Germany I saw that I was wrong.

Should we believe Stuart? Three years ago the Irish writer Brendan Barrington collected and published Stuart's wartime broadcasts from Berlin. They reveal, Barrington wrote in his introduction, "a political consciousness that was far more highly developed... and conventional than has generally been recognised".

William Joyce was hanged for treason in Wandsworth Prison on 3 January 1946. His political consciousness was also acute but, on the evidence of his journal, he displayed nothing of the temperament of the artist. It is doubtful that he would have been able to pull off a complicated, equivocating apologia. His sentiment and thinking were far more conventional than the maverick Stuart's.

A few months before his capture, Joyce wrote in his journal: "I yield nothing of my political opinions nor do I believe that I have acted wrongly, but I hate the idea of dying as England's enemy --or of being despised by those among whom I was once regarded as an ardent patriot."

It is ironic, then, that William Joyce's remains were exhumed from Wandsworth Prison in 1976 and reburied in the Republic of Ireland that he had so passionately opposed.
1 - 2 - Next

Save Pri