Two new books available at World of Masonry
Decorative concrete is always a hot issue at the World of Concrete/ World of Masonry. Because of this interest, the editors of CONCRETE CONSTRUCTION magazine, a sister publication of MASONRY CONSTRUCTION, have put together two books to guide contractors, artists, and producers who are currently involved in--or want to be involved in--decorative concrete work.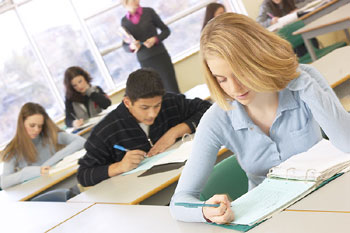 Decorative Concrete: Production Guidelines provides information on the many techniques used to make concrete beautiful. Contractors or specialty artists use acid-etch staining, integral color, stencils, stamping, pattern rolling, polishing, engraving, or other techniques to achieve the brilliant colors and designs. How these techniques are best done, and what not to do, are in the advice the editors have included.

The articles on production methods and techniques help determine what approaches will let you achieve the results wanted. There are step-by-step instructions for using different techniques and case studies of projects successfully completed. So, whether you want a travertine finish or custom-designed artwork on concrete flatwork, the editors have brought the experts' advice to you.

Decorative Concrete: Marketing and Customer Service has the information needed to make your company known. The marketing tips will help get your company out in front of the increasing crowd of contractors that do decorative work.

After you get the job come the problems, such as efflorescence, surface crusting, and failed overlay applications, just to name a few. The decorative concrete contractor needs to know how to avoid these problems, how to solve them when they occur, and how to deal with the customers.

Look for these two publications at the World of Concrete/World of Masonry Bookstore located in the Grand Concourse of the Las Vegas Convention Center. Both books sell individually for $30.